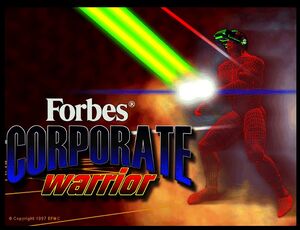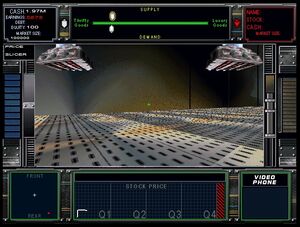 Forbes Coporate Warrior was developed by Brooklyn Multimedia and released in 1997.
To quote Gameswatch:
"Set in a series of flat, grey rooms, it's your job to beat your competitors by shooting customers with one of numerous business-themed weapons, including Ad Blasters, Price Bombs, Marketing Missiles, Head Hunters or Takeover Torpedoes. No, we're not joking and, judging by the complete lack of humour or irony, neither were the developers."
Just about covers it.