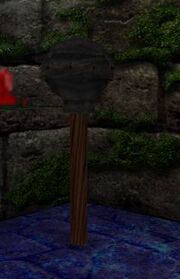 The Firemace is a formidable weapon that fires metal balls which cause reasonble damage each with one in ever tenth ball causing triple damage. However it really comes into its own when powered up as it creates very large metal balls which bounce around and will kill any non boss creature immediately. Bosses still take damage but not nerely enough to kill them outright. 
Normal

Damage

2-16 per ball     

(1in10 = 6-48)

Powered Up

Damage

Creatures: 10,000 Bosses: 18-154

 
Community content is available under
CC-BY-SA
unless otherwise noted.